2021 Budget Consultations
Overview
What's working well and how can we improve?
Council is seeking input from residents, businesses, stakeholders, and community groups to help us create a 2021 budget that works for everyone. Due to Covid-19, our community engagement process will look a little different this year, but there will still be lots of opportunities to share and collaborate together.
Please check back to this page and stay tuned on our social media channels on Facebook, Twitter, and Instagram, for updates.
---
Presentations
Email [email protected] if you would like to schedule a presentation time to provide your ideas for Budget 2021. Residents, community groups, businesses, and other stakeholders are encouraged to make a presentation.
Schedule of Meetings:
Public Presentations
Thursday, October 15th, 2020
Recreation Centre
7:00pm – 9:00pm
This session has been rescheduled. All Public Presentations will now take place at the Sunday, October 18th session, outlined below.

Public Presentations
Sunday, October 18th, 2020
Recreation Centre
2:00pm – 4:00pm

Draft Budget Presentation
Sunday, November 22nd, 2020
Recreation Centre
2:00pm – 4:00pm
Residents wishing to attend the Public Presentations must register in advance by contacting [email protected]. More details on the Draft Budget will be released in early November.
---
Online Input
Check out our online form where residents can input their feedback and ideas for the budget. To fill out the online form click on the page below:
---
Mail Out Flyer
The information below will be delivered to all households in Portugal Cove-St. Philip's in October 2020 regarding the 2021 budget consultation process: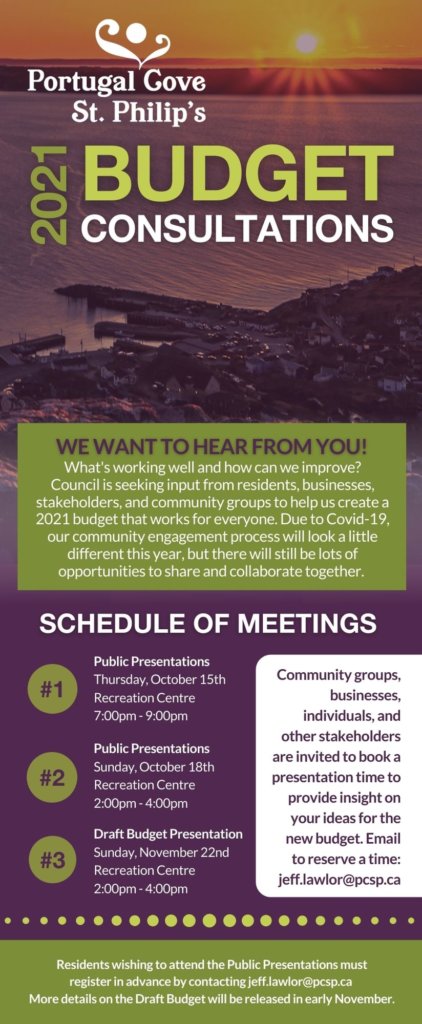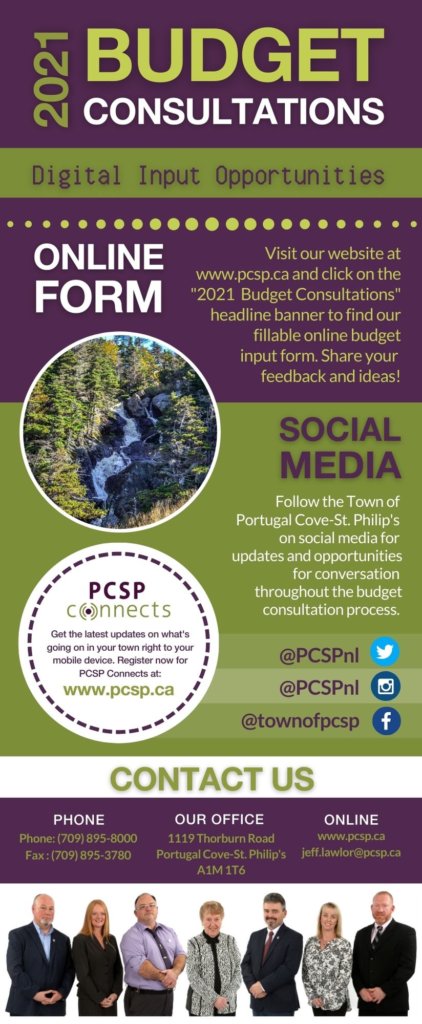 ---
Budget 2020
Further details on the existing 2020 Budget and Tax Structure can be found on the page below.
Contact Our Staff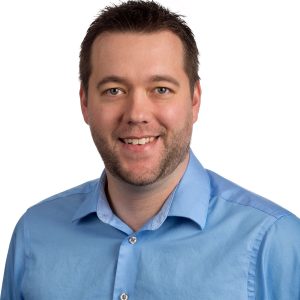 Jeff Lawlor
Director of Economic Development, Marketing and Communications
Send us a Message