2020 Budget Consultations
Council is focused on creating a 2020 budget in collaboration with the Portugal Cove-St. Philip's community.
A brochure was delivered to all households in October 2019, detailing the budget consultation process. There will be a series of public meetings, an online form for sharing your ideas, and social media outreach which will provide an opportunity for public engagement and input. We look forward to hearing from all our residents this fall!
Please check back to this page and stay tuned on our social media channels on Facebook, Twitter, and Instagram, for updates.
Click here to provide your ideas for Budget 2020 via our online form.
---
The tri-fold brochure below was delivered to all households in Portugal Cove-St. Philip's in October 2019 regarding the 2020 budget consultation process: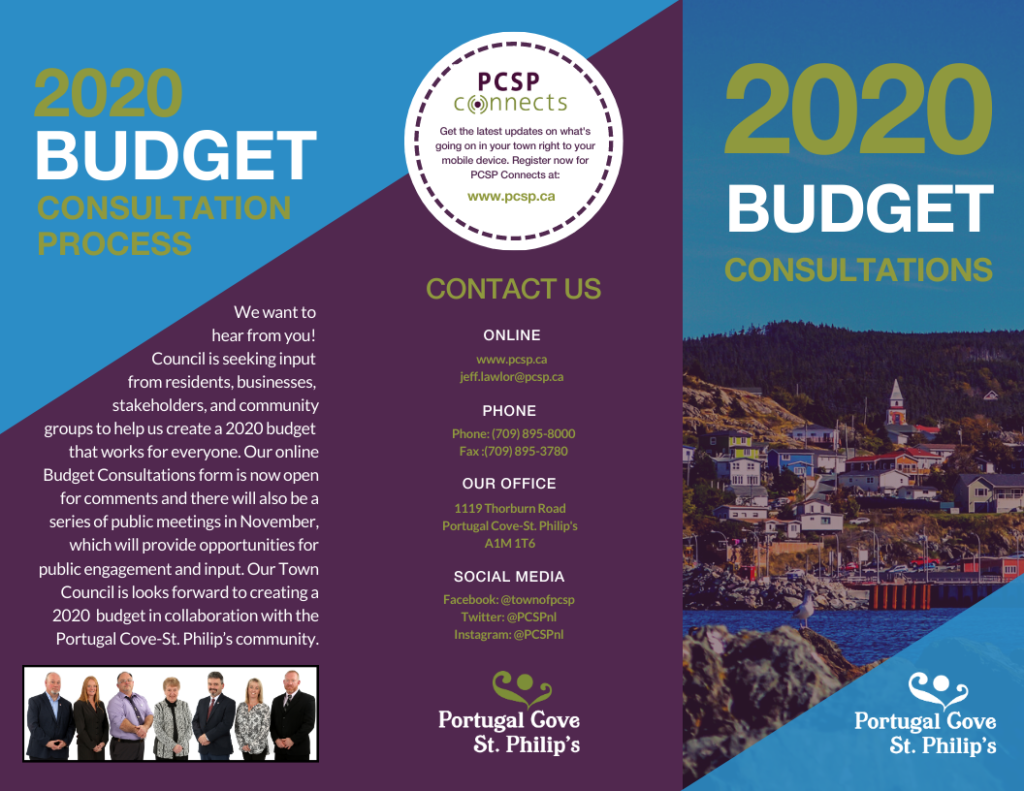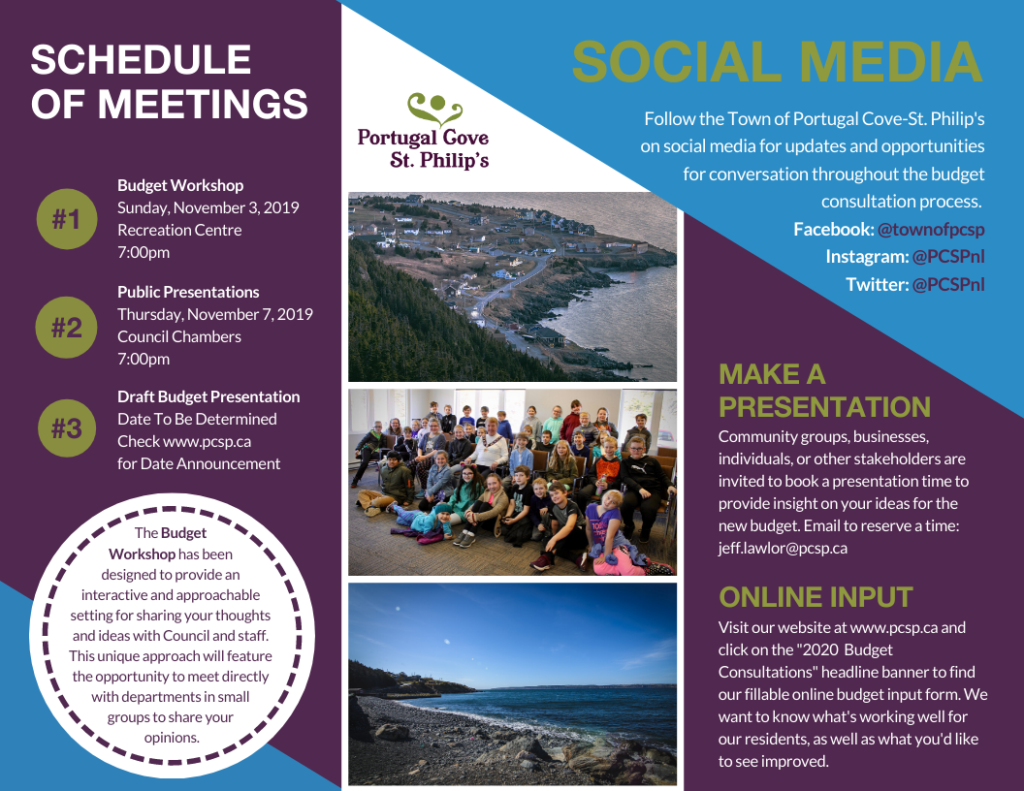 ---
Fill out our online form at the link below to provide your input on the 2020 Budget:
Contact Our Staff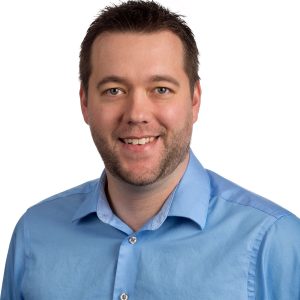 Jeff Lawlor
Director of Economic Development, Marketing and Communications
Send us a Message