2020 Budget Consultations
Further details on budget 2020 can be found on the page below:
---
Following months of planning, community consultations, and consideration, Council hosted a public presentation of the draft budget for 2020. The Draft Budget Meeting for Budget 2020 took place on:
Date: Tuesday, December 17th, 2019
Time: 7:00pm
Location: Murray's Pond Fishing and Country Club
The flyer below summarizes the 2020 Draft Budget. Due to extensive deliberations involving numerous stakeholders, we experienced unexpected delays, resulting in time constraints to deliver the budget flyer through the mail. Therefore, the flyer will be made available online only.

Council is focused on creating a 2020 budget in collaboration with the Portugal Cove-St. Philip's community.
A brochure was delivered to all households in October 2019, detailing the budget consultation process. There was also a series of public meetings, an online form for sharing your ideas, and social media outreach which provided an opportunity for public engagement and input. We appreciate the feedback heard from our residents this fall!
Please check back to this page and stay tuned on our social media channels on Facebook, Twitter, and Instagram, for updates.
---
The tri-fold brochure below was delivered to all households in Portugal Cove-St. Philip's in October 2019 regarding the 2020 budget consultation process: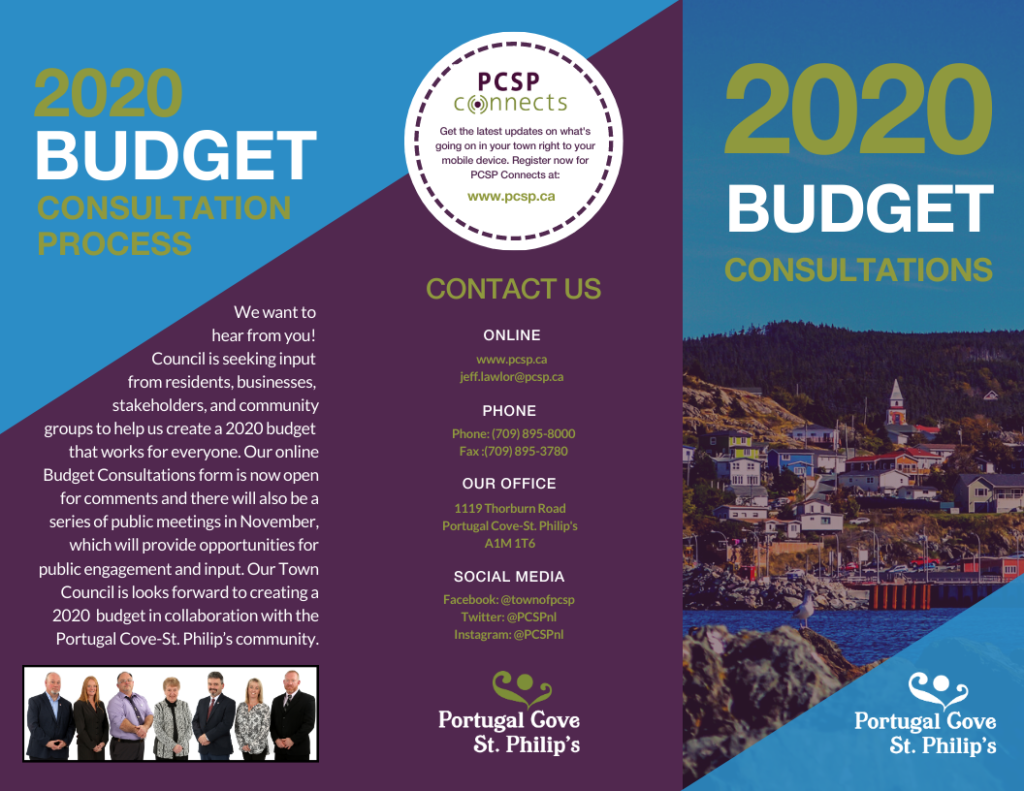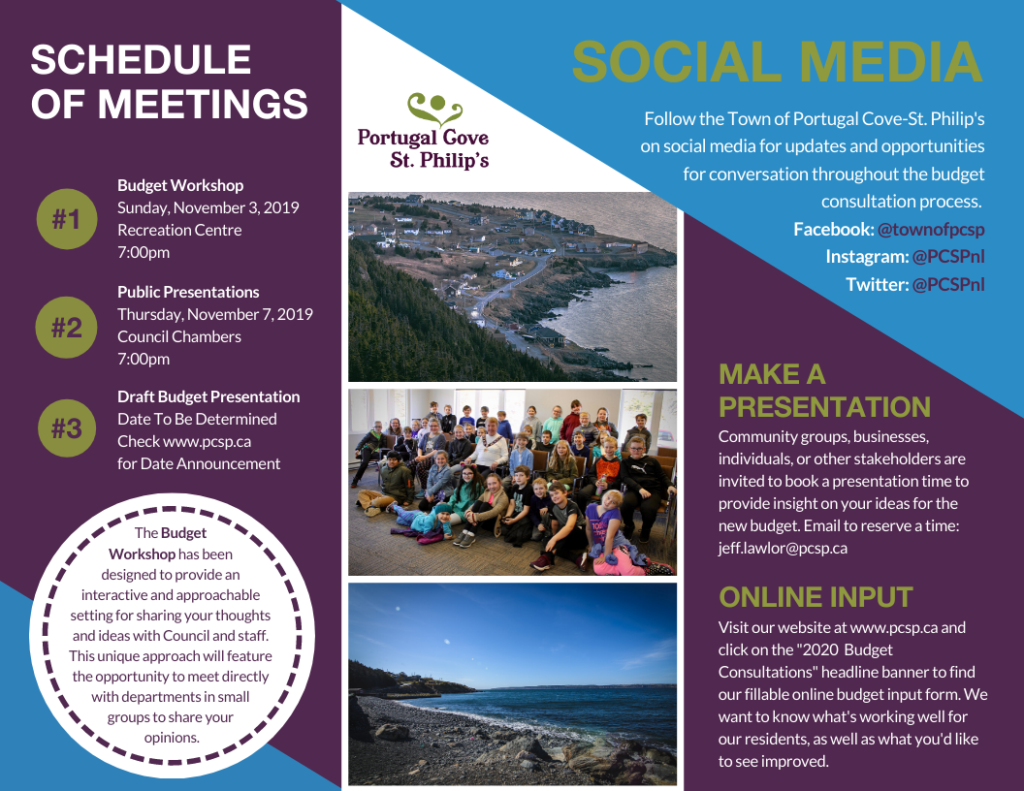 Send us a Message