2019 Budget Consultations
Council is focused on creating a 2019 budget in collaboration with the Portugal Cove-St. Philip's community. A brochure was delivered to all households in the town in October, detailing the Budget Consultation process. Please stay tuned on our social media channels on Facebook, Twitter, and Instagram, for further information.
* The Draft Budget Presentation has been rescheduled to Wednesday, November 28th from 7:00pm – 9:00pm *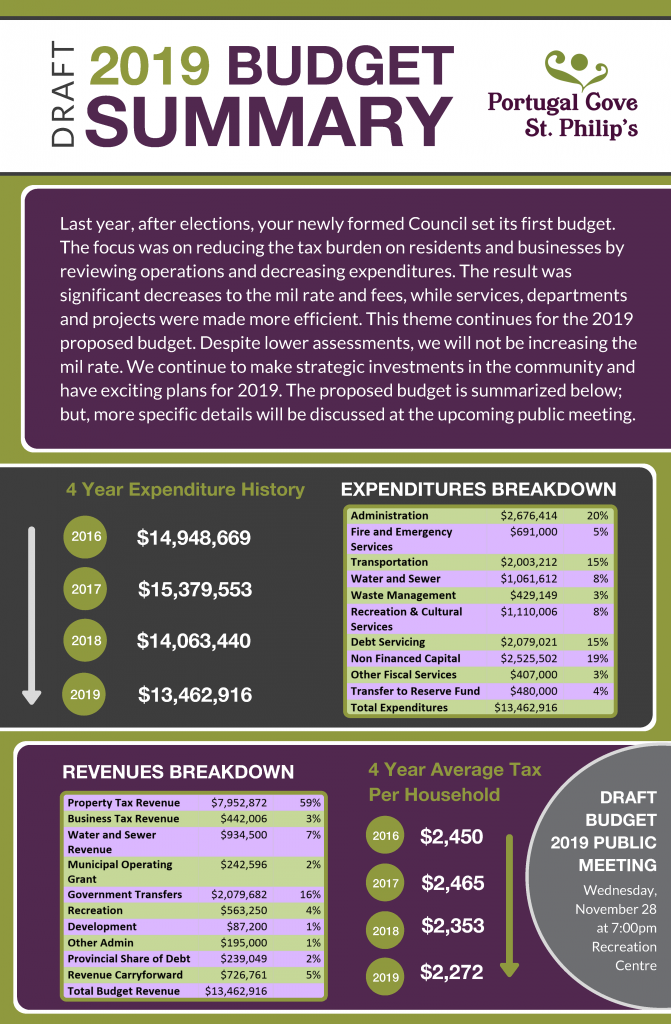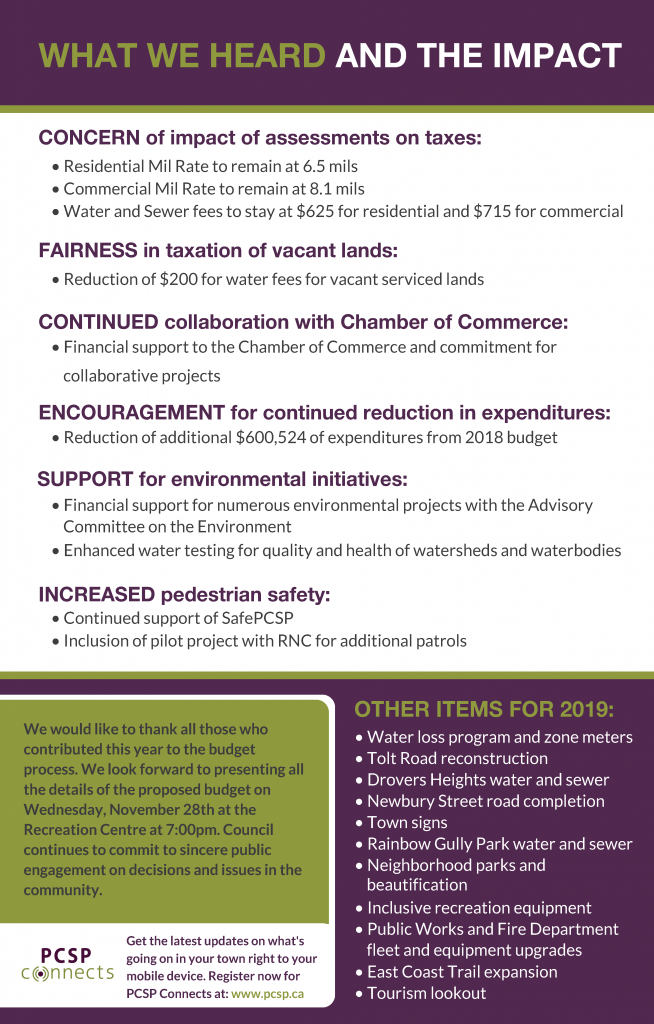 ---
A series of public meetings were held in October – November 2018 to seek input from residents, businesses, and community groups regarding budget 2019:
Public Meeting #1: Thursday November 1st, 7-9pm (Murray's Pond Fishing & Country Club)
Public Meeting #2: Sunday, November 4th, 2-4pm (Recreation Centre)
Presentations from Community Groups, Businesses, and Individuals – Public Meeting: Wednesday, November 7th, 7-9pm (Council Chambers)
Draft Budget Presentation

(Rescheduled)

: New Date – Wednesday, November 28th, 7-9pm (Recreation Centre)
Click here to view or download the presentation given at the Budget Consultation Public Meetings
Email [email protected] if you would like to schedule a presentation time to provide your ideas for Budget 2019. Community groups, businesses, and other stakeholders are encouraged to make a presentation.
This year, we've launched an online form where residents can input their feedback and ideas for the budget. To fill out the online form click on the page below:
Contact Our Staff
Send us a Message