Summer Reading Challenge
The 2018 Summer Reading Challenge runs from July 2nd-August 24th. Readers will challenge themselves with some great books and activities in their Pirate's Log Book and receive cool prizes!
Print your Summer Reading Challenge booklet by clicking here … Or grab one at the PCSP Library or at the Canada Day Festivities in Rainbow Gully Park.
Complete all challenges, and be entered to win more loot, including the Grand Prize, to be drawn at our end of summer Pirate party! The End of Summer Pirate Party is on August 25th, 2018 at 2:00pm-4:00pm.
Check out our fantastic prizes from Midgard Gaming,  Axtion, and the St. John's Haunted Hike!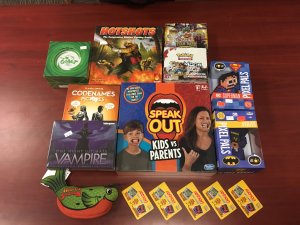 Send us a Message