PCSP Sports Equipment Giveaway/Swap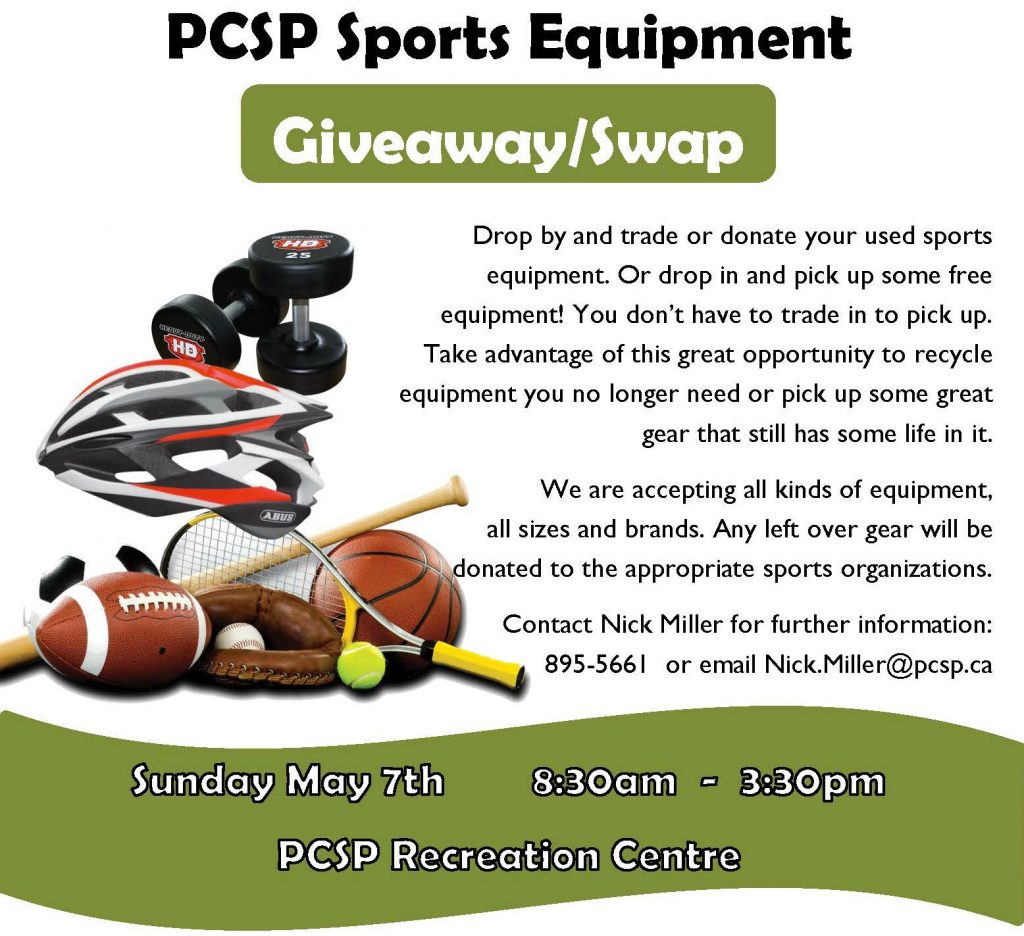 Drop by and trade in or donate any sports equipment that your children have outgrown or no longer have any use for. If you don't have any equipment to trade, that's okay. You are still able to drop by and pick up free equipment. This is a great way for you to donate your outfrown gear and maybe find some new gear in your size.
We are accepting all kinds of sports equipment, in all sizes and brands. Any gear leftover will be donated to appropriate sports organizations.
If you have any questions, contact:
Nick Miller
Sports Coordinator
895-5661
[email protected]